How the AmeriCorps College Completion Coaches Program Works
The AmeriCorps College Completion Coaches program places college graduates, preferably with community college experience, onto Ohio community college campuses to provide in-depth, hands-on guidance and assistance to students who need extra support on their college completion path.  In particular, coaches are placed in specific courses or course sections identified by the Host Site, e.g. developmental English and Math, first year experience (FYE), gateway courses, and college skills courses.  In the second year of the program, support from Coaches will be embedded in course sections identified by participating colleges.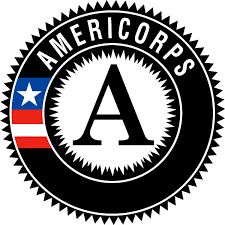 Coaches work with a site supervisor and partner with faculty to support students in the following ways:
Support students in critical courses during the fall and spring semesters;
Help students develop a formal completion plan;
Work to ensure the students meet their education goals;
Meet with students individually and provide workshop opportunities; and
Provide volunteer and volunteer leadership opportunities through the AmeriCorps days of service.
Program Outcomes and Goals
Indicators of progress for the first year include successful completion of developmental coursework, subsequent college-level coursework, and general education courses with a total of 12 to 24 college-level credit hours earned.  It is expected that students served by Coaches will ultimately demonstrate higher credit hour accumulation, persistence rates, and completion rates compared to those not provided with completion coaching.
Management of the Program
Performance will be tracked, monitored and reported at least four times a year to the OACC and ServeOhio. The key outputs that will be tracked and reported are the number of meetings with students, completion plans developed, workshops planned and implemented, and service projects planned and implemented. In addition, the first year student success milestones will be monitored. As AmeriCorps members, Coaches are provided with valuable training and professional development, networking, and support with career and "Life After the Corps" goals. Members serve full-time (1,700 hours over 11 months) and in return receive a modest living allowance, health insurance, and an Educational Award.
AmeriCorps Job Opportunities
NOW ACCEPTING APPLICATION FOR 2017-2018 COLLEGE COMPLETION COACHES
Completion Coach Responsibilities and Benefits
Coaches provide intensive support to students in reaching academic milestones that are proven to increase their likelihood of success.  Coaches also engage students in activities and events that create awareness and address community needs.  Ample training is provided to coaches with valuable professional development, networking, guidance and support with career and "Life After the Corps" goals.  Members serve full-time, or 1,700 hours over 11 months, and in return receive a modest living allowance, basic health insurance, and an Educational Award upon completion of the full-time commitment.
Benefits: Living Allowance ($12,630 annually), Education Award Eligibility ($5,815), Basic Health Care, and Child Care Assistance Approximately 32 positions are available on community college campuses across Ohio.
Position locations for 2017 – 2018 include: Belmont, Central, Clark, Columbus, Cuyahoga, Hocking, Lakeland, Lorain, Marion, Owens, Rhodes, Southern, and Stark. The program year begins in August and ends in June. Apply Soon! Interviewing will begin immediately. Positions are available until filled.