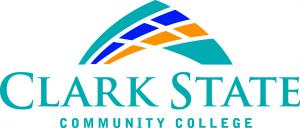 Clark State Community College
Overview: More than 3,600 students chose their community's college last year. These students are as diverse as the programs they are studying, ranging in age from late teens to baby boomers. Their reasons for choosing Clark State are simple: great education, convenient location, affordable tuition, online course offerings and credits that transfer to four-year universities.
Our graduates are getting good jobs right here in our community and taking their credits to four-year universities to complete bachelor's degrees.
Too busy to attend college? Not at Clark State – we have the highest percentage of online courses in the state so you can complete classes (even degrees) anytime, anywhere you have an Internet connection.
Locations:
Leffel Lane Campus                       Greene Center
Springfield, Ohio                               Beavercreek, Ohio
Website: www.clarkstate.edu