OACC has formed a partnership with Franklin University to offer part and full-time faculty and staff from OACC member colleges a 15% tuition discount for all doctoral programs at Franklin University.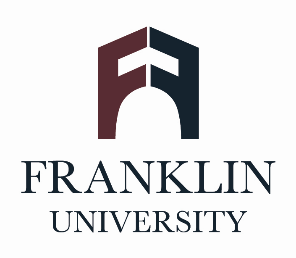 Franklin University offers:
Doctor of Business Administration
Doctor of Healthcare Administration
DPS – Instructional Design Leadership
Franklin's doctoral programs are uniquely designed for working professionals.  Our professional doctorates emphasize theory to practice scholarship enabling both subject mastery and field application. We've designed a doctoral sequence to deliberately move you toward success.  Our programs:
Are designed 100% online to be completed in 3 years
Honor your previous experience with a generous transfer credit policy (up to 24 credit hours)
Provide an embedded dissertation process
Offer support through learning communities to enhance your academic experience
Find out more: 
http://www.franklin.edu/degree-programs/doctoral-programs/
Request more information:
http://www.franklin.edu/inquiry/oacc
Apply directly:
http://apply.partnership.franklin.edu/?partnership=OACC
Established in 1902, Franklin University is a leading educator of working professionals. Accredited and nonprofit, Franklin has earned its long-standing reputation as an innovator in online education. The University offers applied, in-demand bachelor's, master's and doctorate programs that enable adult learners to achieve their educational and professional goals.