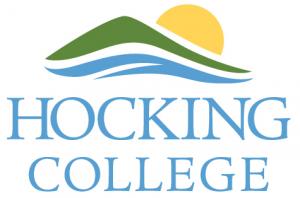 Hocking College
Mission Statement: Hocking College is an innovative, experience-based technical college that nurtures learning and learner success. The College is a state-assisted institution of higher education that prepares learners for technical careers or transfer to other institutions of higher learning. The College has unique and distinctive programs which serve diverse local, regional, state, national, and international learners, employers, and organizations. The College is committed to providing accessible, affordable, high-quality, hands-on learning experiences and services. Purposes: Technical Career Preparation and Enhancement The College provides hands-on technical education that prepares learners to be successful in the workplace. Learning opportunities prepare individuals with specific knowledge, skills, and attitudes for entry-level technical positions or for career advancement. Academic, professional, and government standards are utilized to measure success.
Overview:  The College's General Education Program is built on the belief that general education is essential to all work and participation in local and global societies. General knowledge, skills and attitudes, known as Institutional Core Competencies, have been adopted. These represent minimum expectations for a college-educated adult. Core Competencies are woven into and assessed throughout the curriculum.
Transfer: Hocking College collaborates with other institutions of higher education and with high schools to facilitate students' smooth passage between institutions. The transfer module, associate of individualized studies, applied associate degrees, and transfer agreements with other institutions of higher education facilitate the transfer of programs and courses.
Developmental Education: The College is committed to providing access to those learners who need additional preparation for college-level work. Learners begin their coursework at appropriate developmental levels and progress to levels of competence needed for career success. They acquire the confidence and skills to succeed. The College encourages learners to take selected hands-on technical courses prior to or simultaneously with the developmental course work.
Economic Development
Economic Development: Hocking College enhances the economic vitality of the community by providing customized education and training for local organizations and by partnering with other institutions of higher learning and chambers of commerce to recruit new employers to the area. The College works actively with advisory groups and local, regional, national, and international organizations to assist with business development and economic expansion.
Lifelong Learning: The College is a learning community committed to the enhancement and enrichment of each of its community members through diverse educational opportunities offered throughout their lives. The College fosters learning as a continuous journey toward increased empowerment for students, staff, graduates, and all other members of its extended community.
Co-Curricular Education: The College demonstrates its commitment to enrichment of the whole learner through the support and delivery of co-curricular programs directed toward personal and career enhancement. Holistic growth and development of learners is promoted in college-managed residence halls and the student center, which are living/learning centers.
Location: Nelsonville, Ohio