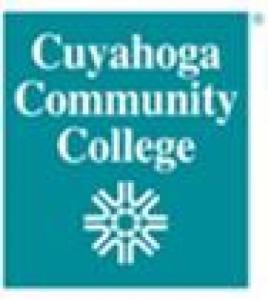 Cuyahoga Community College
Mission Statement: To provide high quality, accessible and affordable educational opportunities and services — including university transfer, technical and lifelong learning programs —that promote individual development and improve the overall quality of life in a multicultural community
Overview: Cuyahoga Community College (Tri-C) opened in 1963 as Ohio's first community college and  remains Ohio's oldest and largest public community college.
For over 50 years Tri-C has provided high quality, affordable education and programs to more than 900,000 members of the community. At Tri-C, we are part of a national movement to redesign, reinvent and reset the completion agenda.  The College strives to empower students to complete their education in a timely manner and to guide them toward meaningful careers or to four-year universities.
Tri-C ranks first in Ohio and 45th in the nation in conferring associate degrees in all disciplines.   Each semester the College offers more than 1,000 credit courses in more than 140 career and technical programs and liberal arts curricula.  More than 600 non-credit workforce and professional development courses are offered annually.
Tri-C serves more than 60,000 credit and non-credit students each year, and offers day, evening and weekend classes in traditional classroom settings as well as via television, the Internet and independent learning.  The College offers more than 800 Distance Learning courses and more than 130 courses at various locations throughout the community, close to home and work.   Tuition at Tri-C is the lowest in Northeast Ohio and among the lowest of all colleges in the state.
Four campus locations   — the Western Campus in Parma, the Eastern Campus in Highland Hills, the Westshore Campus in Westlake and the Metropolitan Campus in downtown Cleveland — provide state-of-the-art facilities and equipment.  The College's Hospitality Management Center on Public Square offers culinary and hospitality trade training, a signature offering in light of Cleveland's dynamic food and destination point industries.  Brunswick University Center offers classes to audiences ranging from high school students and senior citizens, to students seeking their associate degree and to those interested in obtaining four year or master level degrees through partnerships with Tiffin and Franklin universities.
Cuyahoga Community College is truly the place "Where futures begin."
Locations:

Westshore Campus          Western Campus               Metropolitan Campus       Eastern Campus               
Westlake, Ohio                    Parma, Ohio                         Cleveland, Ohio                  Highland Hills Village, Ohio
Website: www.tri-c.edu