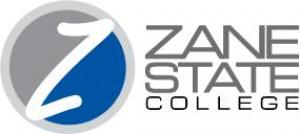 Zane State College
Mission Statement: Every learner puts knowledge to work through experience-based learning provided with a personal touch.
Overview: Students come to Zane State College for a multitude of reasons. Many want a career that can help them provide a better way of life for their families and themselves. Others want a close-to-home option where they can earn the first two years of a baccalaureate degree before transferring to another college or university.
With 29 two-year associate degree programs, certificate programs, workshops, and occupational skills training, Zane State College's experience-based education provides high value at an affordable price. Whether you are a student planning for your future right after high school or you are an adult looking for professional or personal advancement opportunities, Zane State College provides the industry-specific knowledge you need to prepare for some of the fastest growing career fields in Ohio and in the nation. You will also be creating an excellent foundation for continuing your education, if you so choose
There has never been a better time than now to explore opportunities at Zane State College. Consider this:
Upon graduation, 99 percent of Zane State College students who decide to start a career are employed within six months.
Over 90 percent of Zane State College Allied Health students pass their certifying exams their first time—well above the national average.
Zane State College students consistently receive state and national recognition. Recently, a Zane State College student was recognized as the top two-year college student in Ohio and among the top 50 in the nation. Another student was recently recognized as the Occupational Therapy Assistant Student of the Year by the Ohio Occupational Therapy Association (OOTA), and Zane State College students consistently perform well in Business Professionals of America competitions, placing in the top 10 at both the state and national levels.
According to the National Science Foundation, 44% of students who earn Bachelor's and Master's degrees in the physical sciences, computer and mathematical sciences, and engineering started their education at a community college.
Regardless of the reason you ultimately choose to attend Zane State College, our faculty and staff will do anything in their power to ensure that once you start here, you can go anywhere.